100+ Ideas for Dental Clinic Names
If you're opening a dental clinic, putting some careful thought into the name for your business is time well spent. Here is a list of 100+ name ideas for your inspiration:
Funny Catchy Names
Although not common, dentists may aim for humor or puns in their clinic names. Existing clinics that have taken this approach include:
Reality Bites Dental
On the Cusp Dental Hygiene Clinic
Tooth Be Told Pediatric Dentistry
Nothing But The Tooth
Say Cheese Dental Care
Big Mouth Ortho (an orthodontist)
Bite Me Dental Lab
ConfiDental Health and Dental Clinic
Plaque Attack Dental Care
Fillmore Dental Group (based out of Fillmore, California)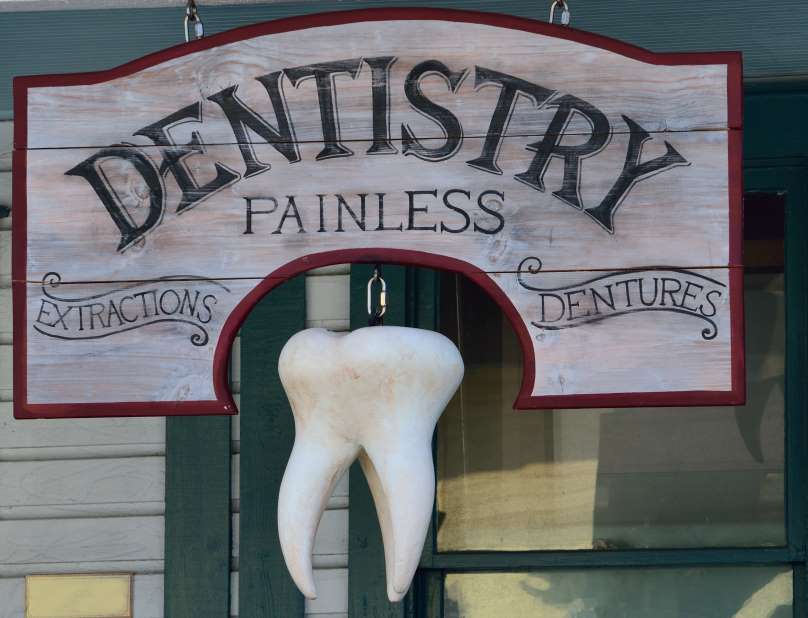 Location-Based Names
It is more common for dental clinics to make reference to the city, town, or neighborhood they are located in. This may form part or all of the premise of the name. Examples from established clinics include
Southside Dental Clinic
Chicago Dental Care
New York Smiles Dental
London Square Dental Centre
Canal Street Family Dentistry
On rare occasions, the location may be uniquely well-suited for a good dental clinic name, such as the Fillmore Dental Group (based out of Fillmore, California).
Descriptive Names
You may decide to opt for a name which in some way briefly alludes to the quality outcomes of being a patient at your clinic. It is of course difficult to do this at any length, since a short name is generally best, but a word or two that has positive connotations might be all that's necessary. For instance, the word "smiles" is quite commonly incorporated in dental clinic names. Here's a list of dental clinic names from established practices:
Creative Smiles Dental
Dynamic Smile Dental
Divine Smiles Dental
Beautiful Smiles Dental Associates
Big Smiles Dental
Designer Smiles Dentistry
Signature Smiles,
All Smiles Dental
Smile Savers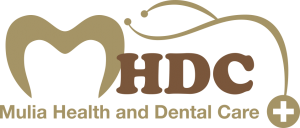 Other examples from existing clinics of descriptive names attesting directly or indirectly to the quality of service provided include. Here's a list with some more ideas:
A Center For Dental Excellence
Preserve Your Teeth Dentistry
Preferred Dental Care
Advantage Dental Care
Five Star Dental
Gold Star Dental
Ideal Dental
Luminous Dental Clinic
Stellar Dental Care
Brilliant Dental Clinic
Glow Dental
Based On The Dentist's name
Some of the best dental clinics names feature the surname of the dentist or dentists within the name of the clinic itself. It helps to make the clinic sound more authoritative and classy (i.e. high-end). It also serves as a way of getting the dentist's name out to potential future customers, and associating that name with that particular clinic and location. Examples from existing clinics include:
Carlson Biological Dentistry
Frankel Dental Group
Lasky Pediatric Dental Group
Dr. Ng and Associates Dental Centre
Pediatric Dentistry Names

If your dental clinic will be specializing in working with children, it would be helpful for your chosen name to reflect this, both for ease of identification and potentially greater appeal. Examples from established clinics include:
Little Smiles Pediatric Dentistry
Small Bites Pediatric Dentistry
Bitesize Pediatric Dentistry, and Sunrise Kids Dental.
Names with a fun or playful sound to them may be more appealing and inviting to children, and thus possibly to parents as well. A list of more examples include:
Smile Squad Kids Dental
Smile Station Pediatric Dentistry
Super Kids Dental
Children's Dental FunZone
Kids Dental Land
Star Kids Dental & Orthodontics
Toothbuds Pediatric Dentistry
ABC Kids Dental Group
Caring Bear Dental
Specialized Service Names
If there is a special service that you perform at your dental clinic, a unique niche that you occupy, or a particular type of dentistry that you conduct, it may be a good idea to highlight this explicitly within your clinic's name. For instance, a name such as Calm Dental, Relax Dental, or No Fear Dentists (all existing dental clinic names), may be useful for a dentist specializing in treating patients with anxiety or phobias associated with dental work. Ourselves, we specialize in a holistic treatment, hence our name is Carlson Biological Dentistry
If your services include both dental work and orthodontics, making direct reference to both within the clinic name would be advisable (for example, Smiles & Braces Dental & Orthodontic Clinic). Also, if there is something specific about your service that is especially appealing or which you want your customers to associate very closely with your clinic, such as offering full weekend hours, this could be worth incorporating into the name (for instance, 7 Day Dental Smiles, Buttercup 7 Day Dental).
Dental Clinic Names And Logos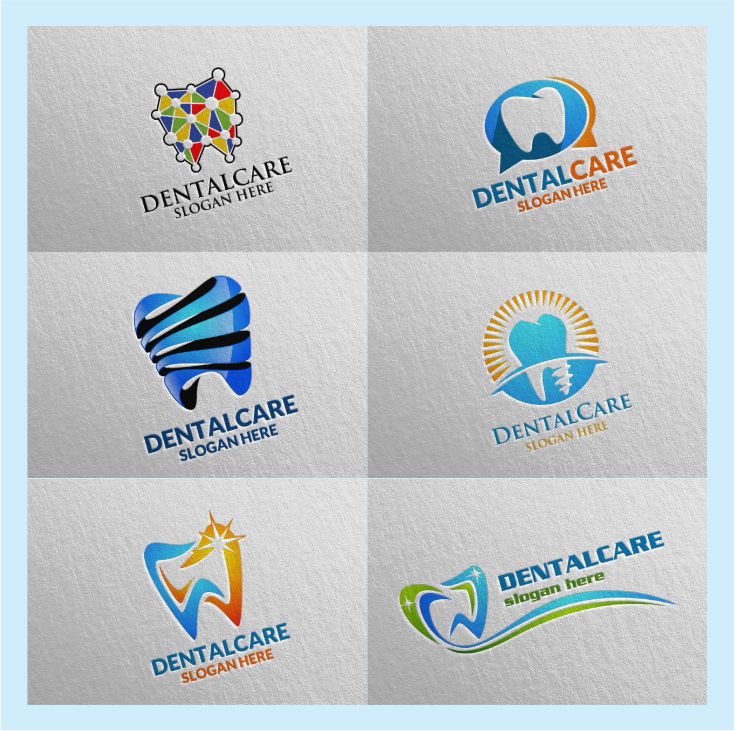 After you chose your name, you're ready to create a logo. For logo design, you can always contact a local graphic designer, but they usually charge up to $500 to design a logo. We recommend outsourcing it to overseas designers, which gives you a professionally-looking logo for as little as $40.  Simply search Google for "dental clinic logos" to get some inpiration, and then send a few examples of existing logos to these graphic designers. That's a good way to let them know what type logo you want.
There is also a method to create free logos with a logo generator. This is useful if you are strapped for time or cash – or in case you just need a temporary logo as a placeholder.
What's in a name?
The power to make a good first impression! If you're opening a dental clinic, putting some careful thought into the name for your business is time well spent. Of course, the quality of your service will be the biggest determinant of ongoing business success, but having a strong, inviting and recognizable name is part of the overall package, and can potentially help to entice first-time patients looking for a new dentist. Below are a few lists with popular, funny or unique name suggestions. Most of the ideas are copied or inspired by real dental clinics in the US and the UK.
Your Name Precedes You
Your clients will see or hear your clinic's name before they will meet you face-to-face, so it pays to think carefully about what impression you are hoping to make with your name. A very useful way to think about it is that it is essentially a two-, three-, or four-word advertisement for your business. You have those few words of free advertising to communicate something significant about your company every time anyone comes upon the name, whether on a sign, in the phonebook, on the building itself, or by word of mouth. What is most important to convey? Is it your location? Your approach? Your specialization or expertise? Your own name? A special feature of your business? Thinking this through and considering examples of existing names will help you to get an idea for a clinic name that is just right for you and your customers.